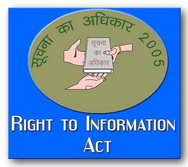 Information Officers of College of Applied Science Vadakkencherry
As per the Information Act, 2005, the following officers are designated as the Information Officers of CAS Vadakkencherry.
Public Information Officer
Shri. Abdul Razak KP
Senior Superintendent
Tel: 04922-2655061

Assistant Public Information Officer
Smt. Dali Joseph
Senior Office Assistant
Tel: 04922-255061

Appelate Authority
Shri. Pradip Somasundaran
Principal
Tel: 04922-255061
email: principal@casvdy.org
Click here to download the instructions.